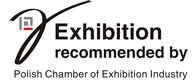 Main Partner of Television

Europe increasingly electric
Sales of electric cars in Europe are growing - not just fully electric but also plug-in hybrids.
EAFO (European Alternative Fuels Observatory) is an EU market research organization for electric cars in the Old Continent. According to the information collected by her, sales of electric vehicles (not only those powered by batteries, but also plug-in, which is the most popular segment) exceeded 17.5 thousand in April. Pieces, which translates into an increase in comparison to April last year by 6%. In April, fully electric vehicles (powered solely by batteries) were sold in 7 453 units, and PHEV cars (plug-in hybrids) - 10,050 units. Pure electric cars posted a 2% increase compared with April last year, while plug-in hybrid sales increased 10% compared to the same period last year. Interestingly, according to experts, the sale of electric cars could be even greater, but the results were underestimated by problems with the availability of some of the most popular models. As a result, some customers have postponed their purchase plans for later, waiting for market launches. However, EAFO experts argue that in the coming months sales of these cars will consistently increase thanks to the launch of new models and the modernization of the currently sold versions.

According to analysts EAFO, a slight weakening of the sales of pure electric cars may be due to three factors: ZOE problems with defects, aging Nissan Leaf and lower than expected sales results Tesla in April this year.Taking into account, however, the largest share in the shopping basket for electric vehicles (batteries plus plug-in hybrids) was Norway (34%), Iceland (9%) and Sweden (4.2%). Norway (18%), Norway (3.7%) and Iceland (3.7%), followed by Austria (1.4%).