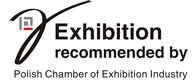 Strategic Partnerof Television

The new papamobile ... is electric!
Pope Francis is known for his attachment to modesty and care for the environment. No wonder then, that his latest papamobile was a fully electric Opel Ampera
Pretty recently, because at the last Poznan Motor Show we were able to follow an international online auction organized at the Poznań International Fair, where you could buy the VW Golf, which Pope Francis had moved during World Youth Day in Poland. Meanwhile, in the Vatican a press conference took place a few days ago, during which representatives of the German (and indeed French) brands gave a new car to Pope Francis - the electric car Opel Ampera-e. Interestingly, this fully electric model of GM is a twoset sold in the United States Chevrolet Bolt. It is gaining in popularity, among other things, thanks to the new electric powertrain, which provides up to 480 km on a single charge. Pope Francis is already convinced of electric cars, and you? All indications are that this will be the future of motoring - fully electric.